Key Takeaways
The VW ID. Buzz is a versatile EV that can be used as a cargo vehicle, passenger vehicle, or camper, making it the most versatile electric vehicle on the road.
The design of the ID. Buzz is retro and eye-catching, with plenty of retro cues and after-market styling. The interior quality is decent, but there are some interior quirks and the infotainment tech could be improved.
The ID. Buzz has a range of 255 miles and quick charging capabilities, but the range might be limiting for some. Despite its limitations, the ID. Buzz is a unique and practical option for those looking for an electric vehicle with plenty of space and style.
The ID. Buzz is arguably the most exciting model from VW's ID line that has launched so far. Sure, as a car it doesn't have mass market appeal like the ID. 3 might, but VW's new love bus turns heads like no other model. That's quite an achievement when VW Transporters are everywhere. But the ID. Buzz is a cross-segment star like no other: it might be a campervan, a minibus, or a delivery van among its many forms. That's the appeal that VW's vans have, and something that the ID. Buzz wants to capitalise on.
Then there's the name. On one hand it has created a buzz, but it's also kept its concept name. We don't see the ID. Vizzion or ID. Roomzz being talked about, but Buzz is about as close to bus as you'll get phonically – and everyone loves a VW bus. It turns out, there's plenty to love in this electric version.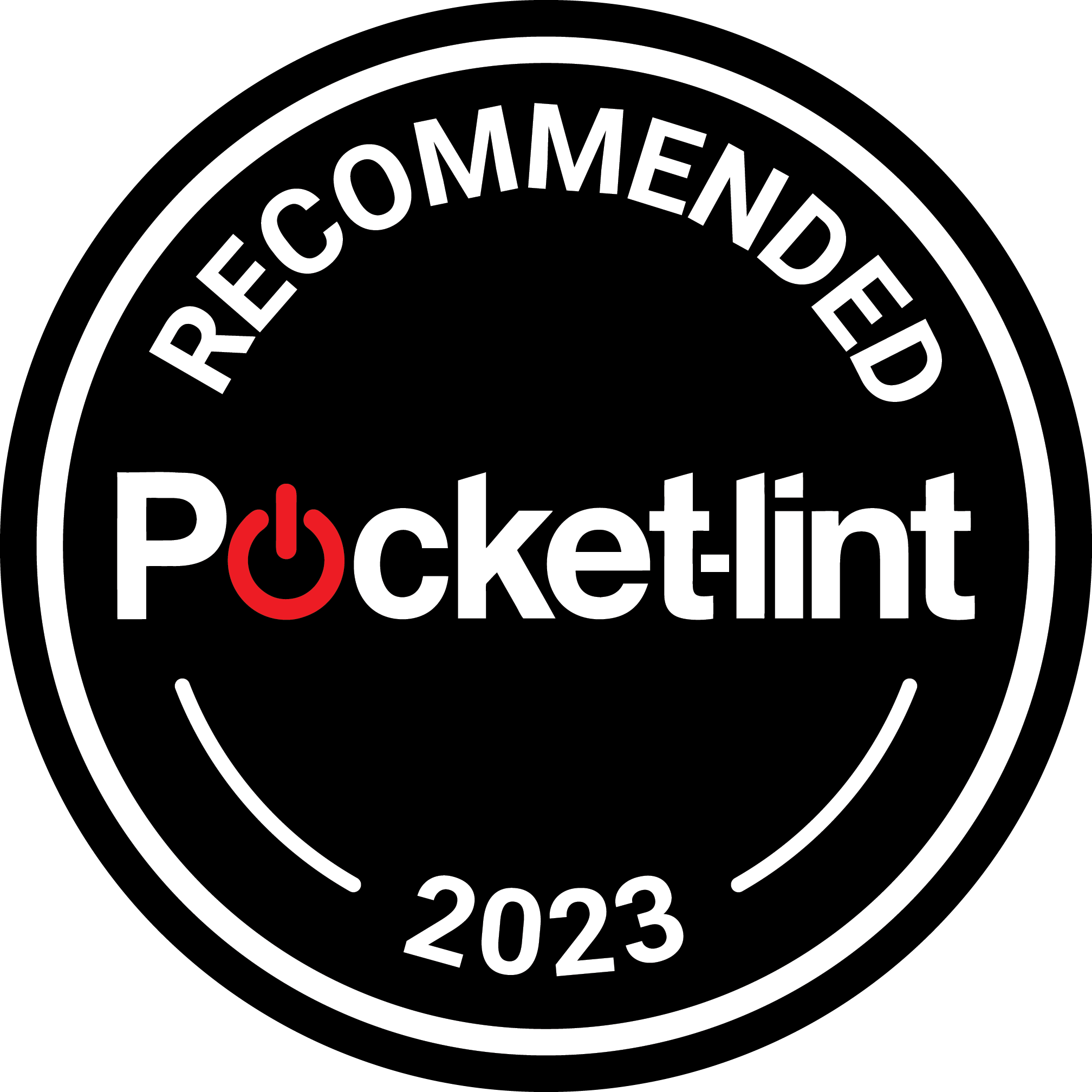 Volkswagen ID. Buzz
Recommended
The VW ID. Buzz is the most versatile EV on the road, from Cargo version to passenger vehicle, it's the foundation for campers and perfectly set for adventure. The range isn't huge, the price is lofty compared to combustion, but there's nothing else like this out there, with this much space and this much cool.
Pros
Retro charm to the design
Great to drive
Space, practicality
Cons
Infotainment tech isn't great
Expensive compared to ICE
Range could be limiting
Design and build
The original VW bus was an icon of flower power, synonymous the hippy movement, peace, love and all the rest. It has retained a cult following; the first time I set eyes on the ID. Buzz concept in Cargo form, I loved the design. The T7 Transporter looks understated next to the ID. Buzz, while this electric model flaunts a more curvaceous design.
There are plenty of retro cues, but VW is also picking up on after-market styling that's so common on the Transporter. That front bumper suggests it's built for more sporty life, the spoiler on the trailing edge and the option for a two-tone finish boost its style credentials. The windscreen also moves forward, more integrated into the front of nose of the van, much more like the older VW bus designs. It gives the feeling that you're sitting right over the nose – but it's some distance from you when you're sitting in the driver seat.
The ID. Buzz feels like a Transporter, however (and derivatives thereof) and although the interior finish is smarter than you'd get on many vans, there's still that slightly hollow sound to it. It's quiet to drive, but there's still some booming from the rear when you hit a speed bump or pothole.
At the same time, this is very much an ID model. The nose carries that badge and light design that we've seen across the ID. 3 and others, while the neat design around the windows with dark pillars makes it look like the roof floats, supported only by that rear pillar. It looks great in profile, but that wider rear pillar can sometimes block your vision if you happen to glance out the rear quarter, when changing lanes, for example.
But overall, I can't help but admire how ID. Buzz has evolved a familiar design that's quite boxy, into something that, as standard, is a lot more eye-catching. But starting at just under £59k in the UK for this five-seat version, it needs to be eye-catching. The ID. Buzz launched initially as a five-seater, a long-wheelbase offering 7 seats will be available in 2024. The ID. Buzz Cargo starts at just over £43k.
The ID. Buzz is 4712mm long, but 1985mm wide and is 1927mm high, so in the short wheelbase option pictured here it's not excessively large. It can still fit into multistorey car parks and other height-restricted areas, and fit into regular parking spaces too.
Interior space and style
The appeal of the ID. Buzz rests on the interior space, however. This rides high, with great visibility, both inside the vehicle and outside. You'll have no problem staring down a Range Rover driver, but with that comes the need to step up to get into the ID. Buzz – it's not the convenient sideways sit that you get from an SUV like the ID. 4, it's all a little higher.
What you really want to know is that the rear load space offers 1121 litres, fold the seat down and that's 2232 litres. The rear space is 1330mm deep to the seats, essential to know if you plan to carry anything substantial. It can also be fitted with a tow-bar or the roof can take 100kg too, so there are plenty of options.
For the version on review here, you're looking at a traditional five seat arrangement, with two up front and three on the second row. That second row can fold down, with a multi-flex board that levels up the boot floor so you can have a flat space right from tailgate to behind the front seats when the second row folds flat. It's large enough to throw a mattress on so you could sleep in the back. Rock and roll.
But the interior quality of the ID. Buzz Style seen here is also great. It's finished to a decent standard, so it's a nice place to be. Sure, it's not as accommodating as some of the larger SUVs, but there are lovely details everywhere, from the icons in the trim to the colour options on offer. There are USB-C ports littered about, but in the front in a slightly odd place next to the steering wheel. That's fine to power a device like a satnav or windscreen-mounted phone, but if you're just charging a phone, there's nowhere to put it, because the tray it is in is so small.
Some of this becomes more evident because of one of the other interior quirks. The centre console can be removed. You press a button and you can literally lift it out, giving a flat piece of floor between the two front seats. That's convenient for access if you're using your ID. Buzz more like a camper van or moving into the rear, but it does mean the centre console is basically just more interior storage.
The fold down cupholder shelf is neatly integrated into the dash, but above everything, it's the feeling of space. There's so much headroom, more than you get in an SUV, while the rear passengers have loads of space too. There are also really neat trays on the rear of the seats that can be used to prop up a tablet or phone for watching movies on long journeys, while also folding up to become a proper tray table.
As with all minibuses, you don't feel cosseted in the back, you don't sink into the luxury of the interior, it's very much a large practical space and while space is great, as I mentioned earlier, there are times when it's just a little noisy like a van.
The interior tech
The layout of the interior tech in the ID. Buzz reflects that of previous ID models. That gives you a central touch display designed to do everything, with a compact driver display that gives you just the basics and offers very little information. While on that, previous ID models have put the drive controller on the edge of the driver display: on the ID. Buzz it moves to a stalk, but retains the twist motion. It's perhaps less practical than up and down options for drive and reverse that's common on US cars, but it's easy enough to adapt to.
What that does mean, however, is that there's only one function stalk on the steering column and that has to do everything – indicators, lights, wipers, the lot. Again, it's a little different to most other cars on the road, but you soon get used to it. That's backed up by steering wheel controls that put some options at your fingertips, but then you come to the central screen.
VW hasn't had the best reception with the move to this current system and indeed it's due to change with the launch of the VW ID. 7 in the near future. It's designed to give you a tablet-like experience with large icons, but it feels like there's too much dependence on using the screen, with few direct buttons – parking, climate, driver assistance and driving mode all get buttons, but aside from climate, you're unlikely to actually use them. Equally, the volume and climate adjustments are just vague touch areas, so it's not immediately clear what you're supposed to do.
This is all compounded by the proximity sensor, which changes elements of the display as you reach towards it, so you're never sure what you're touching. However, you will get to grips with it, it just feels like it never really reached its potential as a useful infotainment system. Android Auto and Apple CarPlay are both supported wirelessly and that will probably be what you use.
With all that said, the mapping and navigation is simple enough to use, it's pretty quick to find a charger and you can access things like essential driving stats. The whole thing can be colour themed matching the interior lighting to make it feel a little more customised. The driver display offers very little customisation, basically letting you flick through three display options, one is the driver assistance view that only really shows an graphic of the road and doesn't deserve its place on the display.
There's also a voice control option which is fine, but only fine. Few in-car voice systems manage to elevate themselves to the skills of Alexa or Google Assistant. Of course, if you're using a connected smartphone, a long press on the voice assistant button will access your smartphone based system instead, which is generally better for speaking navigation requests or for placing calls.
Battery, range and driving experience
As I've mentioned a couple of times, the ID. Buzz drives like a bus. When coming from a car, it feels like it turns sharply (because there's nothing visible out of the windscreen to give you a sense of perspective), although the 11m turning circle isn't especially tight. The driving position is a little more upright than a slouchy saloon, but it's very much like sitting behind the wheel of a Transporter, as you'd expect.
The ID. Buzz sits on VW Group's MEB platform, with the battery in the floor. On the SWB version on review here there's a 77kWh (net) battery. The LWB version will have the option for an 85kWh battery. The ID. Buzz is rear wheel drive with a single motor. There's no twin motor version yet, but you can expect that to arrive as a GTX model in 2024. That might also have more appeal not as a performance model, but for the assurance of all-wheel drive for tricky conditions.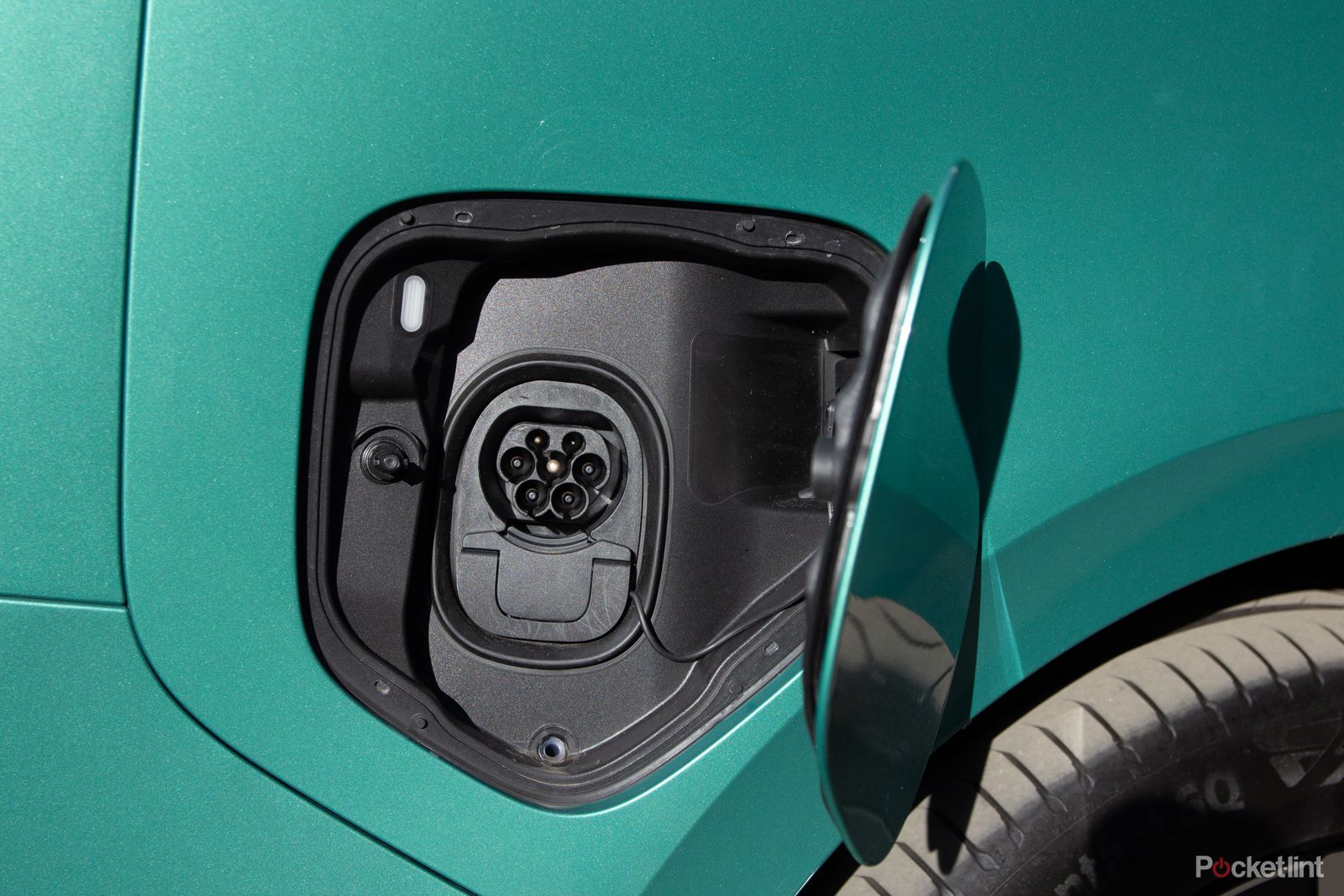 Back to the model on review here, and that rear 150kW motor produces 204PS, and will propel the ID. Buzz from 0-62mph in 10.2 seconds. That's not hugely fast, and a Transporter T7 with a 2-litre petrol engine of the same power is a little faster. Off the line speed is unlikely to be of prime concern; equally, the top speed is 90mph. But it feels fast enough when you're in the driving speed.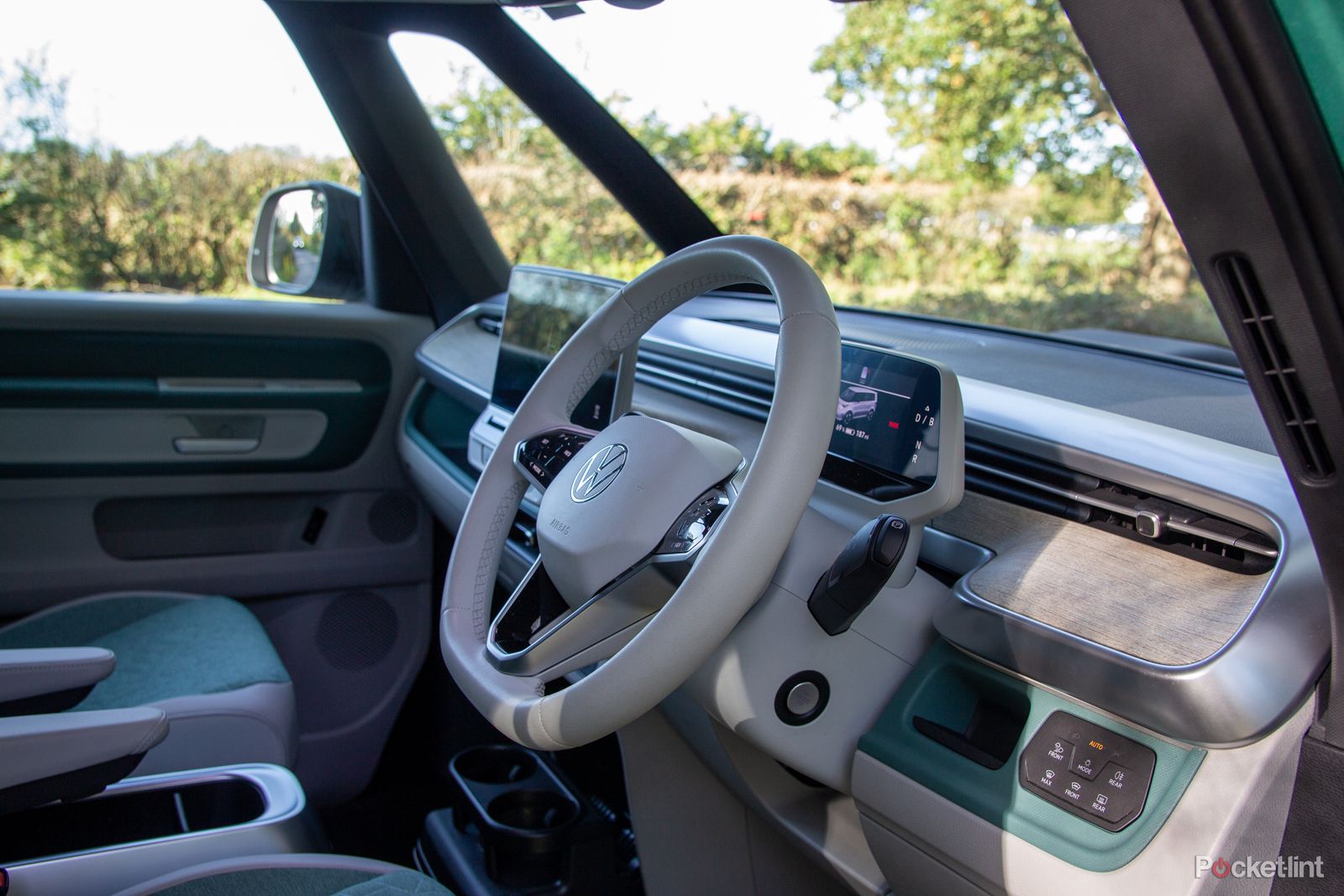 There's speedy 170kW charging, which will see the ID. Buzz charge from 5-80 per cent in 30 minutes. The cited range is 255 miles on a combined WLTP cycle. The averages that I got from the ID. Buzz came out at 3.3 miles per kWh, which would be around 254 miles. This, however, is an unloaded average, with driving in urban conditions, so you could expect motorway driving to take a bigger bite out of the range.
That's a fairly respectable overall range, but consider that the ID. 3 with the same battery and motor will give you closer to 320 miles of real world range and you can see the difference that the increased size, weight and drag makes.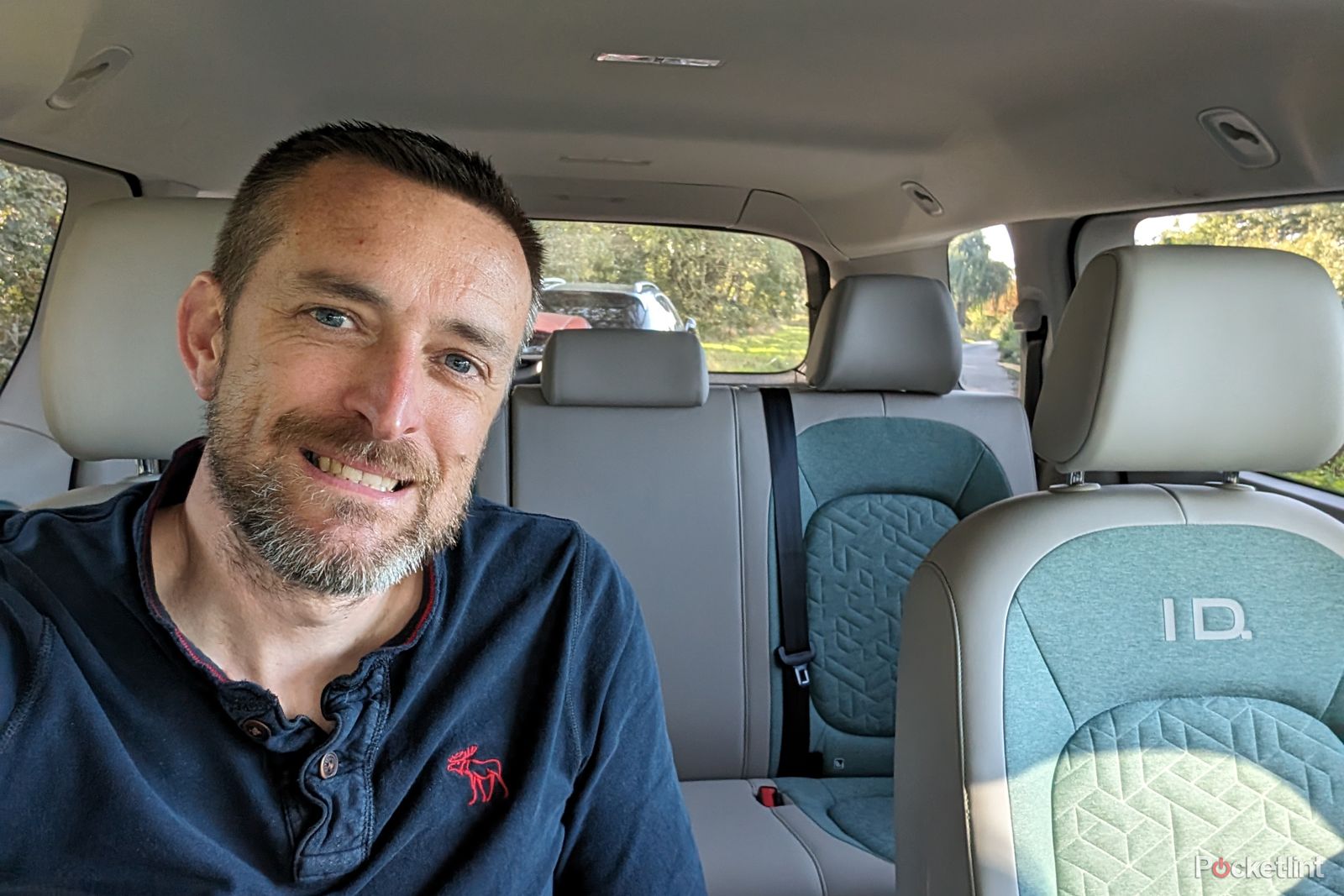 Verdict
One has to admire VW's ambition with the ID. Buzz. On one hand it's the foundation for last-mile deliveries, on the other a minibus to move passengers; it will be the foundation for camper conversions, a workhorse for the trades, or just the most spacious family car on the road. It's the natural choice for a surfing van, giving room to live within, it's a great choice for long days out.
Is it the most comfortable EV on the road? No. Is it the most versatile EV? Yes, it probably is. Sure, the range cannot match the widely-available petrol versions and a Multivan is some £15k cheaper, but the ID. Buzz is effortlessly cool and undeniably practical. It stirs up a spirit of adventure: sure, it's expensive, but don't think of it as your car, think of it as the platform for your next adventure.
Source link