When you need to charge your device, you need it fast. Whether that means you're out and about and your phone's just died, you need to keep multiple devices going at once, or need a charger that can keep up the draw on your gaming console, Ugreen has the solution for you.
What is Ugreen?
Ugreen is an electronic device and accessory brand that puts a huge emphasis on sustainability, social responsibility, and environmental concerns. Founded in 2012, this company has been working to bring the maximum value that it can to its consumers while also remaining environmentally friendly and socially conscious.
The RG 30W and 65W
The RG 30W and RG 65W are both power adapters that let you charge your devices like never before. They share the same design principles and shape, with the 65W being capable of even faster charging times. Here's everything you need to know.
Cute, informative design
The RG 30W and 65W are more than your average, everyday power adapter. These chargers have a design that is not only adorable but also very practical.
The LED screen at the front of the RG 30W and 65W serves as a face for the little robot. This screen will display different faces based on what it's doing. For example, if the RG 30W and 65W are actively charging a device, they'll show one face, but if there's nothing plugged in, they'll show another.
The RG 30W comes in both a black and a purple design, which makes it a perfect fit for any aesthetic, while the more powerful RG 65W only comes in the same black design.
Convenient and safe
While the RG 30W and 65W have a great design, the materials used to make them are also top-notch. The RG 30W and 65W make use of V-0-rated flame-retardant material, ensuring that the charger never gets too hot.
Additionally, the RG 30W and 65W make use of something Ugreen call "Thermal Guard". This system actively monitors temperature changes as they happen. This ensures that your device won't overheat, overcharge, or receive any excessive current.
Fast charging for up to three devices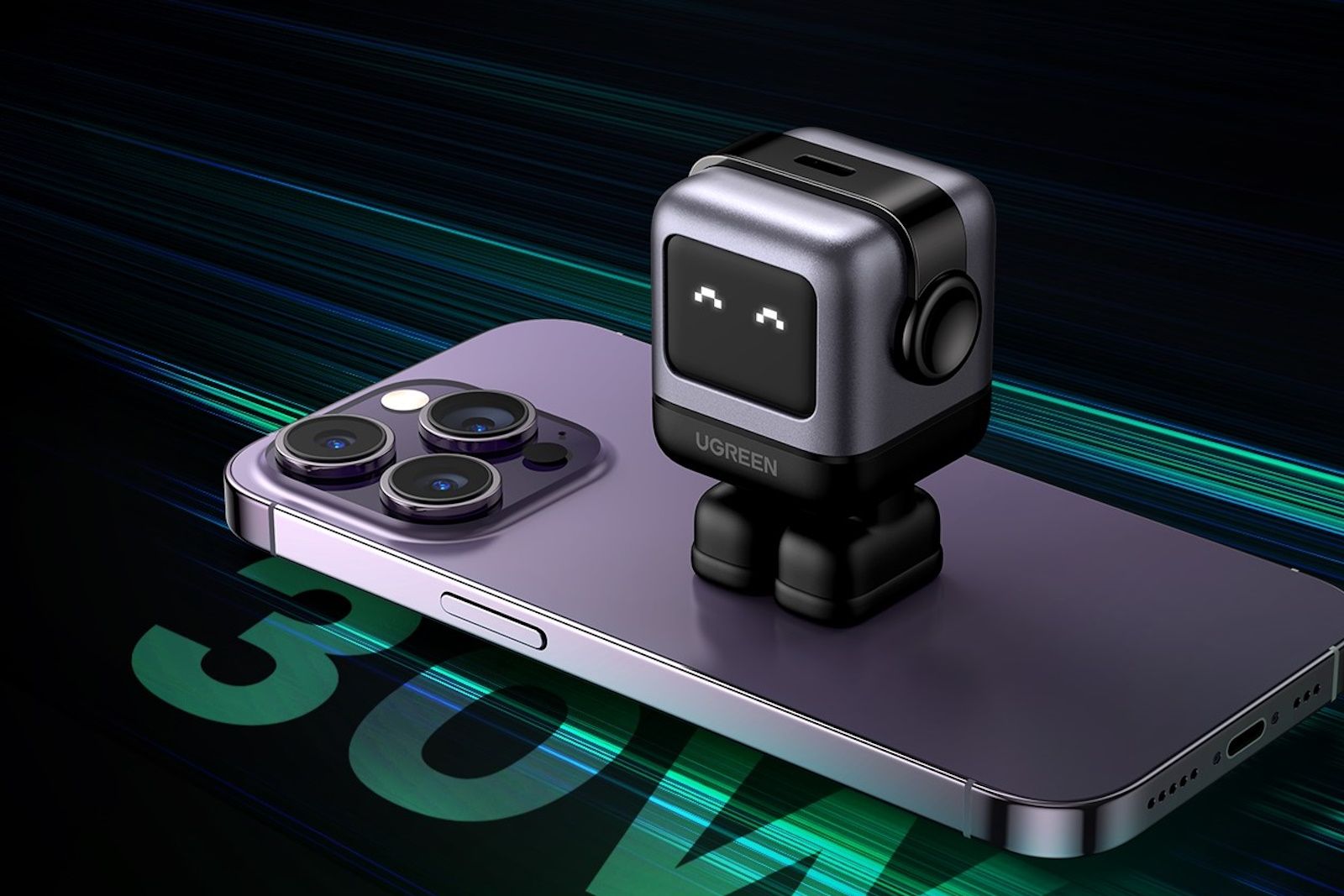 Ugreen
On top of this, the RG 30W and 65W allow you to charge multiple devices simultaneously. The RG 30W and 65W come with three charging ports, two USB-C ports, and a single USB-A port. As a result, you'll be not only able to charge multiple devices at the same time, but also be able to connect the charger with just about any device.
This is further aided by the RG 30W and 65W's high compatibility with a range of different charging protocols such as PD, QC, SCP, and more. This ensures that the RG 30W and 65W will work with as many smartphones and tablets as possible.
Perhaps more importantly, however, the RG 30W and 65W let you charge your devices faster and cleaner than would be possible with your stock standard charger. This is all thanks to the GaNFast technology that powers the charger.
Unlike traditional silicon chips, GaNFast chips use Gallium Nitride in order to allow up to three times faster charging in a chip half the size of a traditional silicon chip.
This speed will let you charge an iPhone 14 Pro Max from absolutely no charge up to 55% in only 30 minutes for the RG 30W, or a MacBook Air M2 from 0 to 51% in the same 30 minutes.
Eco-friendly
The GaNFast chip isn't just great for charging your devices quickly. It's also great for the environment.
The GaNFast chips can reduce up to 8.8 pounds of CO2 when compared to traditional silicone chips, which over time can add up to some truly huge reductions. By 2050, Ugreen chargers are expected to have reduced the output of nearly 5,503 tons of CO2.
This is the equivalent of the waste that is generated by over 470 million homes, or over 650 coal-fired power stations. That's a lot of emissions to be saving by switching to a more socially conscious brand.
The GaNFast chips also have a 95% efficiency when converting energy. This makes the RG 30W and 65W chargers great with heat generation, but it also ensures that less energy is lost than ever before, which is great for the environment.
Get yours today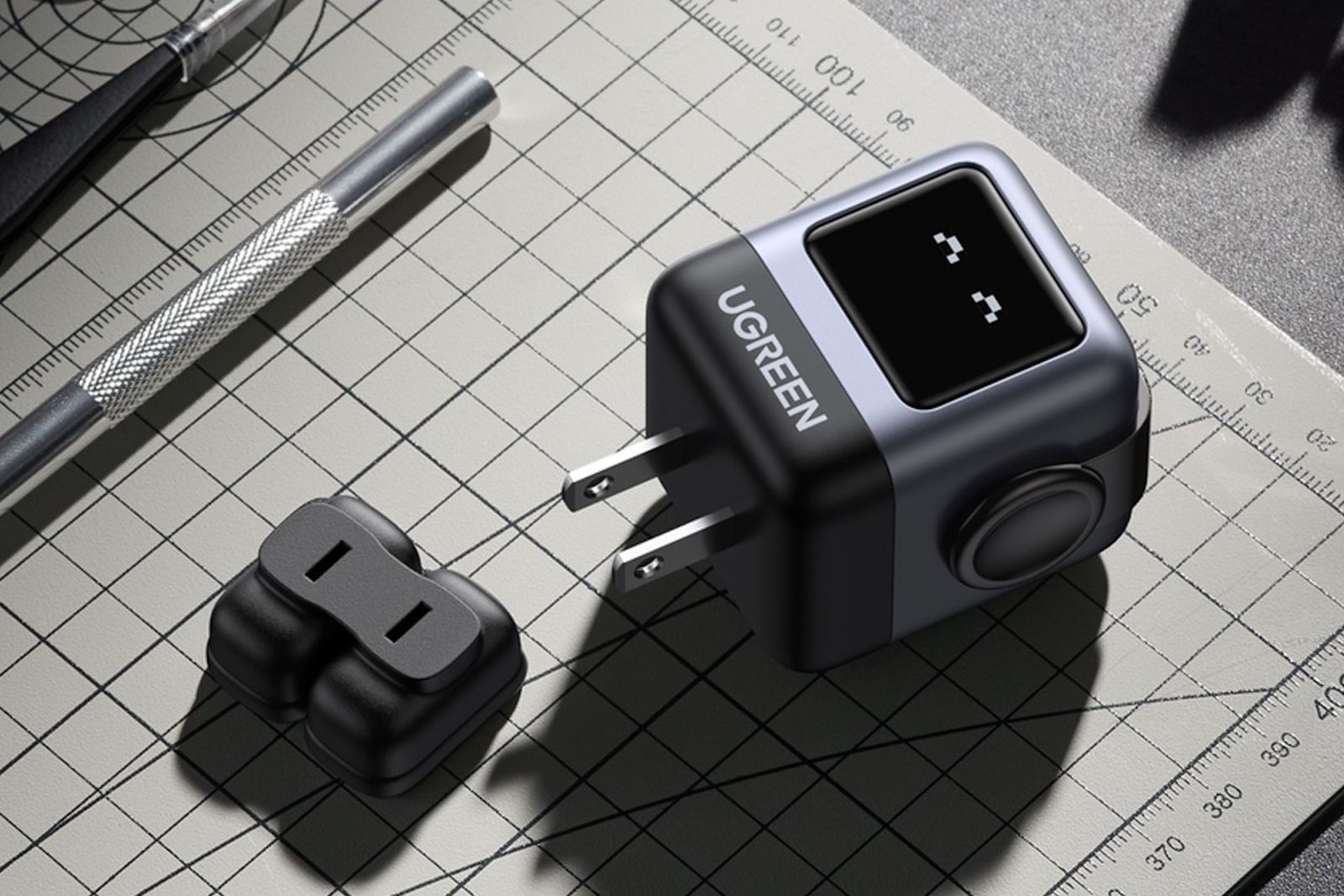 Ugreen
The RG 30W and 65W are already available for sale. You can get the RG 30W on both Amazon.com and Ugreen.com for only $25.99. The RG 65W you can get for $49.99 at Amazon.com and Ugreen.com as well.
Charge faster, charge greener
As you can see, the RG 30W and 65W are great chargers for a multitude of reasons. Whether you're looking for a cute little buddy that you can use to charge your phone, want better performance and faster speeds than ever before, or are simply looking for a more environmentally stable way to charge your phone, the RG 30W and 65W are a great solution.
This is a sponsored post. The product choices and opinions expressed in this article are from the sponsor and do not reflect the editorial direction of Pocket-lint or its staff.
Source link