Apple announced a number of new devices at its September event, some of which saw bigger upgrades than others. Take the iPhone 15 and iPhone 15 Plus and you'll see some huge upgrades on these devices compared to their predecessors. The same can probably be said for the iPhone 15 Pro models too, especially in the case of the iPhone 15 Pro Max.
The Watch Series 9 and Watch Ultra 2 have fewer new features, which isn't surprising given we are all waiting for the 10-year anniversary model in the Watch X. Then there's the new AirPods Pro 2nd Generation and, well, these are in a bit of a tricky spot.
If you bought the AirPods Pro 2nd Generation when they were announced in 2022, you're probably a bit miffed. Not because of their performance because, based on my experience, it is unlikely you will be disappointed with that. [I've used them everyday since they were released and apart from the Find My notification I continuously get that I've left them behind even when I most definitely haven't, they are a cracking pair of wireless headphones.]
What you're probably pissed about however, is the fact that it took Apple three years to update the original Apple AirPods Pro with the 2nd-gen so you probably thought you had at least two years life from your new purchase. Just over a year later, there's a newer, shinier, model. So should you upgrade?
If you have the AirPods Pro 2nd Generation from 2022, then no. You really don't need to upgrade to the AirPods Pro 2nd Generation with MagSafe Charging Case (USB-C). Yes I know, catchy name right? If you have any of the other AirPods models, including the AirPods Pro 1st Generation, then yes absolutely, the new AirPods Pro 2nd Generation are excellent, with superb performance like the 2022 AirPods Pro, but with a couple of extra features.
Is there a reason to upgrade if you have the AirPods Pro 2nd Generation from 2022? Yes, of course. There are several in fact, but none of them are absolutely necessary. Nice to have features rather than essential, if you will. Still, if you want to know why you might upgrade from the AirPods 2nd Generation to the AirPods 2nd Generation with USB-C, I'll give you my top four.
1. USB-C connector
If you are planning to buy one of the new iPhone 15 models you'll only need one cable for charging if you buy the new AirPods Pro 2nd Generation. Or if you've already got an iPad Pro, you're already using that USB-C charger. That said, you could always buy a USB-C to Lightning adapter, which is most definitely cheaper than a whole new pair of AirPods, but it's not really looking to the future, is it?
2. MagSafe compatible
I won't lie, I think I'm more excited about MagSafe compatibility in the new AirPods Pro 2nd Generation Charging Case than I am about USB-C, even though I am all for USB-C. That is because I have MagSafe chargers around my house so this is useful to me personally. Remember that the AirPods Pro 2nd Generation cases are wireless charging compatible too however, so you could just use a wireless charger and save yourself the drama.
3. Precision Finding
The new AirPods Pro 2nd Generation's Charging Case doesn't just come with a higher IP rating than the 2022 model, there's also Precision Finding on board now, which is super useful for when you drop that case down the side of the sofa or leave it in one of your many jacket pockets. It works the same way that Precision Finding works for AirTags so you will literally be guided directly to your AirPods case. Handy, but like I said, nice to have, not essential.
4. You are hell bent on getting Vision Pro
The other reason you might upgrade lies with the illusive Vision Pro. The new AirPods Pro 2nd Generation have the capability of offering Lossless Audio at a very low latency when used with Vision Pro, thanks to a new wireless audio protocol that communicates between the H2 chip in the Vision Pro and the H2 chip in the new AirPods Pro 2nd Generation. The only way you'll benefit from that for now however, is if you have a Vision Pro (which no mere mortal currently does).
Bottom line? If you have an older pair of AirPods (other than the AirPods Pro 2nd Generation), then the new AirPods Pro 2nd Generation are a great buy and come with a range of features like Conversation Awareness, Adaptive Audio and Personalised Volume. If you have AirPods Pro 2nd Generation from 2022, save your money and take advantage of some of those newer software features like the ability to mute calls and Conversation Awareness that you'll still get with the 2022 Pro model. After all, you'll need that saved cash if you want the Vision Pro next year and then you can decide if the new Pros are worth it.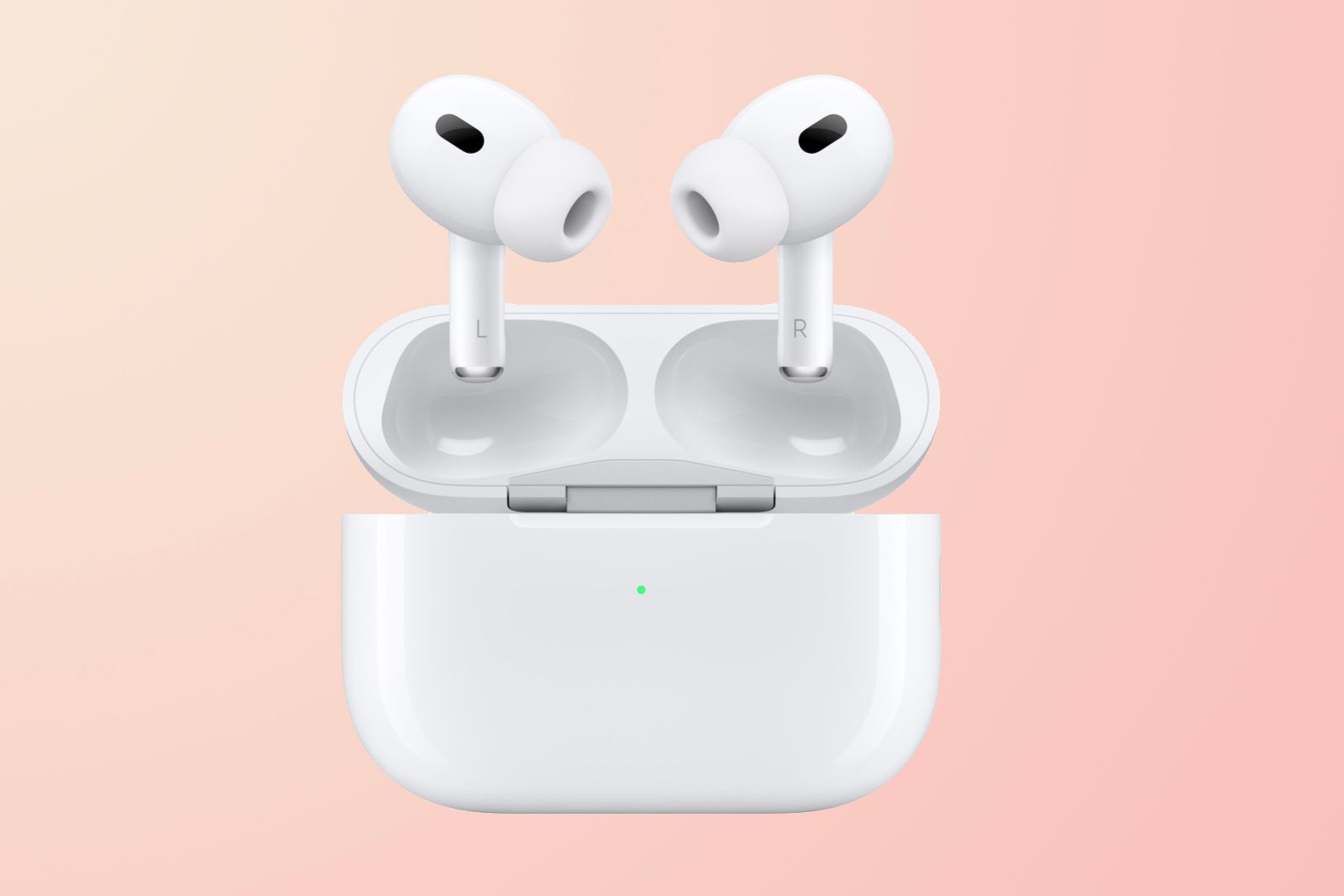 Apple AirPods Pro 2nd Generation (USB-C)
$200 $250 Save $50
Source link