Key Takeaways
Microsoft is planning to release a refreshed Xbox Series X and Series S, with the Series X rumored to have a cylindrical design and double its internal storage to 2TB.
The new consoles will have notable upgrades such as support for Wi-Fi 6E and Bluetooth 5.2, and the Series X will feature a more efficient 6nm chip.
The updated controllers for both consoles will include gyro support and support for "direct-to-cloud" gaming, with a two-tone design. Release timeframes are expected in September 2024 for the updated Series S and November of the same year for the updated Series X.
Microsoft appears to have big plans for the popular Xbox Series X, including a refreshed model that will include new features and a dramatic new look.
The current Xbox Series X is known for its monolithic appearance thanks to its matte black plastic construction that's best described as "boxy." It's definitely a look, especially alongside the more curvy PlayStation 5. But that could be about to change after a refresh was accidentally leaked in new FTC documentation shared this week. The leak shows that Microsoft is working on a new Xbox Series X, an updated Xbox Series S, and even a new controller for the pair to share.
Game on
The documentation was shared as part of the ongoing FTC vs. Microsoft litigation in relation to the latter's attempted buyout of Activision Blizzard. The Verge picked up on the paperwork that confirms much of Microsoft's plans for Xbox well into 2024 – including two new consoles.
Starting with the new Xbox Series X, the console will shed that angular look for one that will be more like a cylinder. The new console will also double its 1TB of internal storage to 2TB, while a USB-C PD port will appear on the front. There won't be a disc drive either, suggesting that Xbox is going all-in on digital delivery in a way that it hasn't done to date. It isn't clear if there will be a disc-based version of the console as well. however.
Other notable improvements to the updated Xbox Series X, codenamed Brooklin, include support for Wi-Fi 6E and Bluetooth 5.2. The console is also set to make use of a new 6nm chip that will improve efficiency and reduce power usage by 15 per cent. In terms of pricing, $499 looks to be the magic number.
The fun continues, with Microsoft also working on a new Xbox Series S that will also get a new update. A new look doesn't seem to be in the cards here, but the same Bluetooth 5.2 and Wi-Fi 6E upgrades will be. The storage will also double from the existing 512GB to a full 1TB, just like the black Series S that recently launched.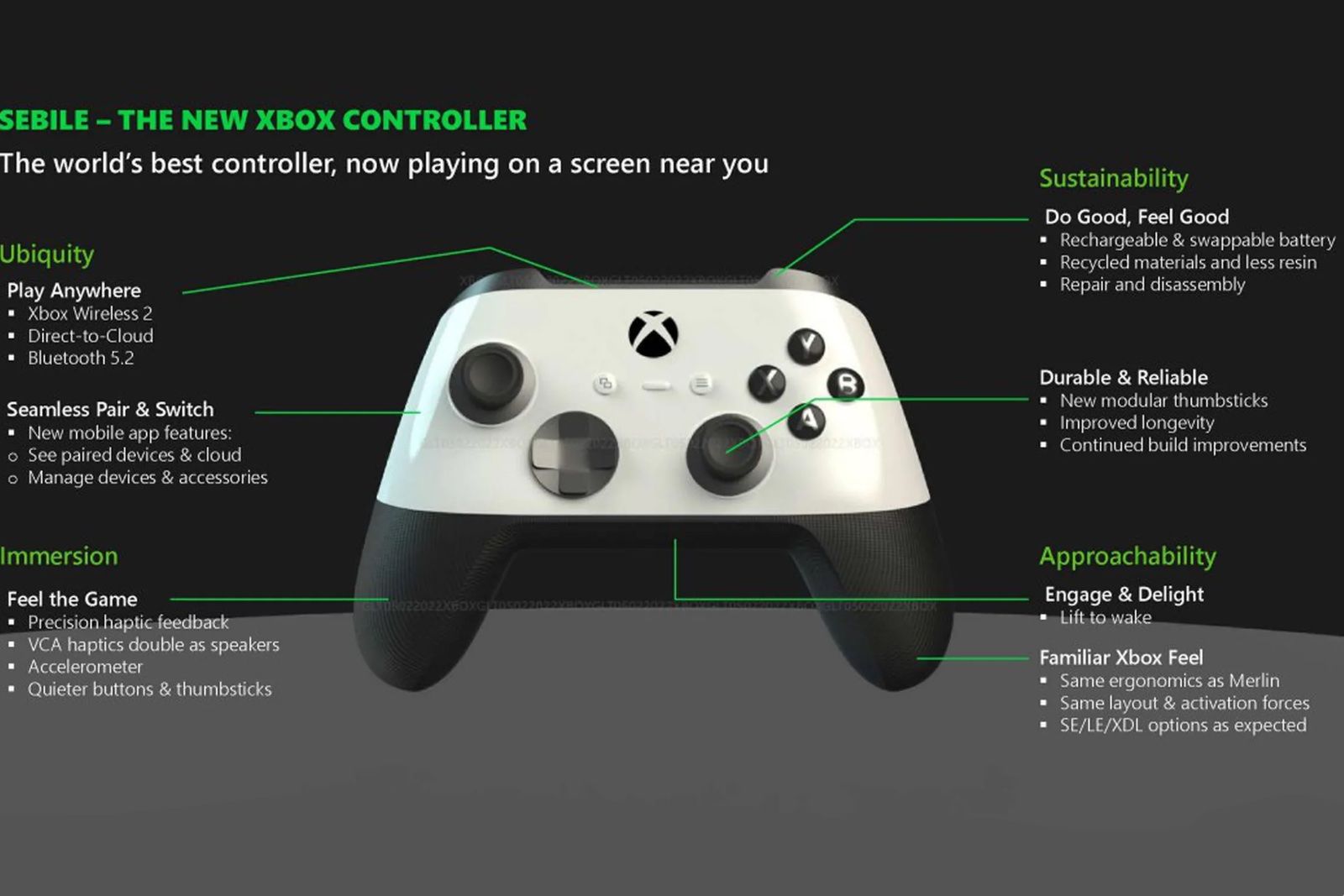 FTC/Microsoft
Both of the new consoles will reportedly ship with an updated controller, too. Codenamed Sebille, that controller will feature an accelerometer for gyro support as well as support for "direct-to-cloud" gaming. The model that leaked appears to show a two-tone design, but the overall look and feel are similar to the controller we're all familiar with.
In terms of release timeframes, the updated Series S is expected in September 2024 while November of the same year seems to be set aside for the updated Series X. The new controller is set to be announced later this year, though.
Source link